Robinson: The Journey
Robinson: The Journey
Another FPS single-player game, this time developed and published by Crytek for PS4 and PC with development going under
their own game engine, the CryEngine. The releasement took place somwhere in late 2016 and early 2017 for PC. Interestingly,
the composer of the program music is Jesper Kyd, the composer for the program music of the HITMAN series. For a good play
it takes 8GB RAM, but nVidia GTX1050Ti and DX11 with the need of 7GB free space.
Exploring from a first-person perspective, you will encounter an array of dinosaurs and creatures that react to your presence within
the ecosystem of Tyson III. An emphasis on interaction with your surroundings encourages you to examine each area of the game in
detail, creating a dense atmosphere and adding to the sense that Tyson III is a goldmine of undiscovered secrets. The game places
narrative at the center, with an engaging storyline unfolding as you explore. There's something to discover around every corner.
Wander off the beaten path to collect achievements, find rare items, and interact with the environment. With free movement,
you can go wherever you want, choose how to progress, revisit places, and make the most of a non-linear story.
There are no cutscenes in Robinson: The Journey, with every aspect of the story unfolding from you perspective to retain a deep sense of immersion.
Robinson: The Journey features a vibrant game world designed to make you feel truly present in unfamiliar territory, all powered by
CryEngine to deliver stunning graphics, realistic sound, intense immersion, and a sense of scale that push the boundaries of VR gameplay.
Because VR is still an emerging medium, VR development has brought with it a new set of creative and technical challenges.
Robinson: The Journey has been created from the ground up to offer an immersive VR experience. Using the power of CryEngine,
the developing team added new features and optimized pre-existing tools to meet those challenges and make Robinson one of the most
stunning experiences currently available in VR. The game deals with a space traveler named Robin, who becomes stranded in a planet
where dinosaurs still roam. He must then manage to escape, with the help of an AI unit from his ship.
Written by: Adrian Dimitrijeski
Watch for more:
Robinson: The Journey | An Adventure Like No Other | Launch Trailer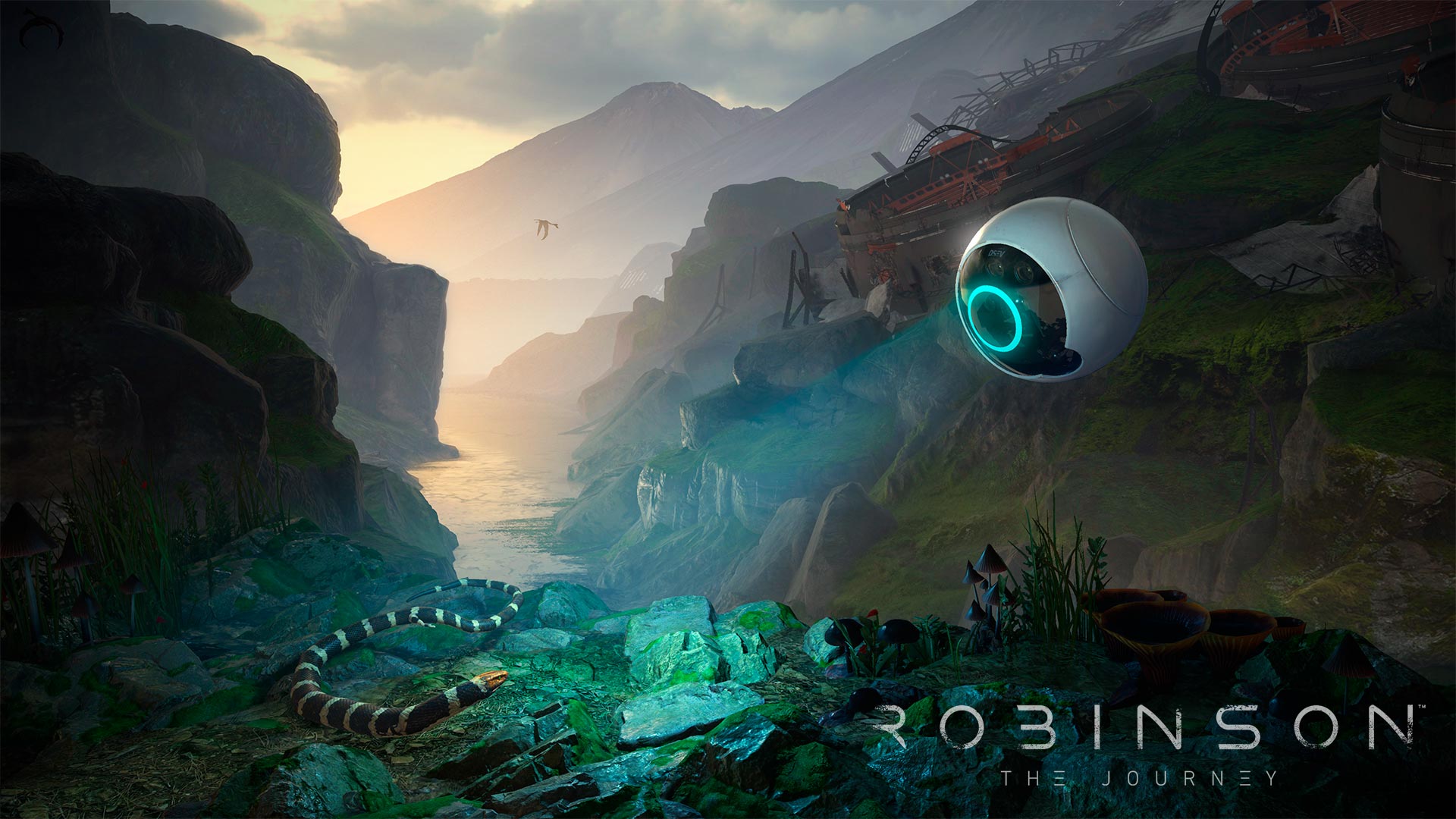 Robinson: The Journey Art Gallery (Click to open)
Back on Friday, Sega publisher via Steam told players that they w... Read More
Sony wasn't having the best start to the new week. Late last nigh... Read More
After World Wrestling Entertainment (WWE) confirmed there would b... Read More
Apex Legends Season 5 will begin a week later than you may have b... Read More
FROM THE BLOG
Posted by: Tome
Added on 3 Dec, 2016
Posted by: Sneska
Added on 15 Feb, 2013
Posted by: Sneska
Added on 22 Sep, 2012