Everybody's Gone to the Rapture
Everybody's Gone to the Rapture
Another adventure art game, this time developed by The Chinese Room with cooperation with SCE Santa Monica Studio
and published by PlayStation 4, Sony Computer Entertainment, Microsoft Windows and PlayStation Mobile for PS4 and PC
back in 2015. It is in single-player mode only and is project directed by Jessica Curry who also is the games' program music
composer. With the game being done under Cryteks' game engine, CryEngine, the games' design is given by Andrew Crawshaw
and the plot is written by Dan Pinchbeck. It will properly run on at least 4GB with GTX560Ti, DX11 and will consume up to
8GB of your free disk space.
Everybody's Gone to the Rapture takes elements of a radio play, underpins it with a core of classic science fiction literature, and wraps
it into a combination of walking simulator and slice of interactive drama to create a game which is simply a gorgeous piece of art.
It came to this as during the development of Dear Esther, the team wanted to introduce interactive elements. When this proved to be
impractical, the concept of Everybody's Gone to the Rapture was born. The developers were inspired by " the very British apocalyptic
sci-fi of the 60s and 70", like John Christopher's The Death of Grass ' and Charles Eric Maine's The Tide Went Out.
The world ended 37 minutes ago. It is time to begin. Yaughton, Shropshire. 06:37am 6th June 1984.
Deep within the Shropshire countryside, the village of Yaughton stands empty. Toys lie forgotten in the playground, the wind blows quarantine leaflets
around the silent churchyard. Down on Appleton's farm, crops rustle untended, the early harvest abandoned halfway through.. The birds lie where they
have fallen. A pair of shoes hang from the overhead wires. The windmill continues to turn unobserved.
Strange voices haunt the radio waves as uncollected washing hangs listlessly on the line. There is light in the wires. The televisions are tuned to
vacant channels. Above it all, the telescopes of the Observatory point out at dead stars and endless darkness. And someone remains behind,
to try and unravel the mystery.
Written by: Adrian Dimitrijeski
Watch for more:
Everybody's Gone to the Rapture | Launch Trailer 2015
Everybody's Gone to the Rapture PC Release Trailer
\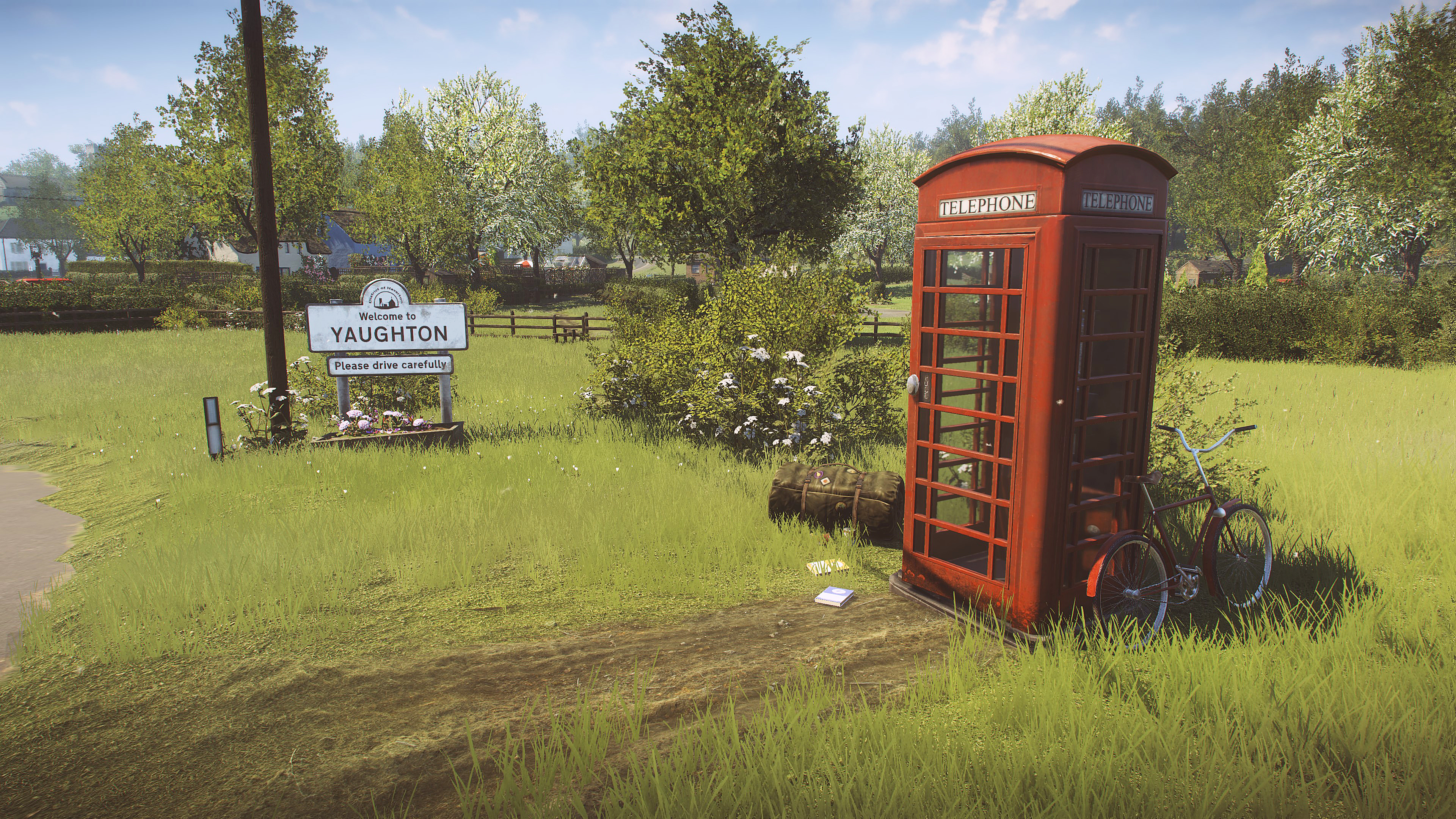 Back on Friday, Sega publisher via Steam told players that they w... Read More
Sony wasn't having the best start to the new week. Late last nigh... Read More
After World Wrestling Entertainment (WWE) confirmed there would b... Read More
Apex Legends Season 5 will begin a week later than you may have b... Read More
FROM THE BLOG
Posted by: Tome
Added on 3 Dec, 2016
Posted by: Sneska
Added on 15 Feb, 2013
Posted by: Sneska
Added on 22 Sep, 2012