Star Citizen
Star Citizen
This is yet another space-related upcoming game alonside with its in-game single-player campaign called Squadron 42
and it is directed and produced by Chris Roberts and it is developed (in cooperation with Behaviour Interactive and formerly IllFonic)
and will be published by his company Cloud Imperium Games and its European counterpart Foundry 42 and marketed under the
Cloud Imperium Games subsidiary Roberts Space Industries. The writter behind Star Citizen is Dave Haddock and the music is
composed by both Pedro Camacho and Geoff Zanelli and it will be done under the game engine called Amazon Lumberyard by
Amazon for both Windows and Linux platforms after they moved from CryEngine 3 by Crytek.
The game will be set in a 30th-century Milky Way, centered on the fictional United Empire of Earth (UEE).
Star Citizen aims to combine multiple video game genres, including space, trading, flight combat simulation and first-person shooter,
in a massively multiplayer online game. It also aims to be quasi-realistic in perspective of several things.
Firstly, you have to complete objectives to gain currency and thus enter the cycle of economy. You use the currency you earn trhrough
service in military that could actually take you on a greater role over time depending on your decisions and work done. It is used to buy,
repair and upgrade your ships or to purchase items used in trade. This economy will gradually be developed by the players. You can either
gain or loose citizenship depending on your activity or inactivity. The citizenship has its benefits like reduced tax rate.
Players and organizations will be able to own certain production nodes including factories and mines. Capital ships can be owned and
operated by players. Selected lawless planets and moons will feature ground-based combat using infantry style weapons and vehicles.
Personal armaments can also be used to board disabled ships and stations. Players will not be separated by different game servers.
A matchmaking and instancing mechanic will handle how players connect to each other as they plan to include a slider allowing players
to determine their level of exposure to other players.
Secondly, there is the social element where you will have conversations with other in-game characters that really do matter and
affect your status in the Star Citizen persistent universe.
Written by: Adrian Dimitrijeski
Watch for more:

Star Citizen 2017 Cinematic Trailer Big Guns of the UEE PC
Trailer Star citizen 2017
Star Citizen - Constellation Trailer
Admiral Bishop Senate Speech Starring Gary Oldman - Star Citizen Official Trailer
Star Citizen - 3.0 Trailer 2017
Star Citizen 3.0 Homestead Trailer
Other Link 1
Other Link 2
Other Link 3
Other Link 4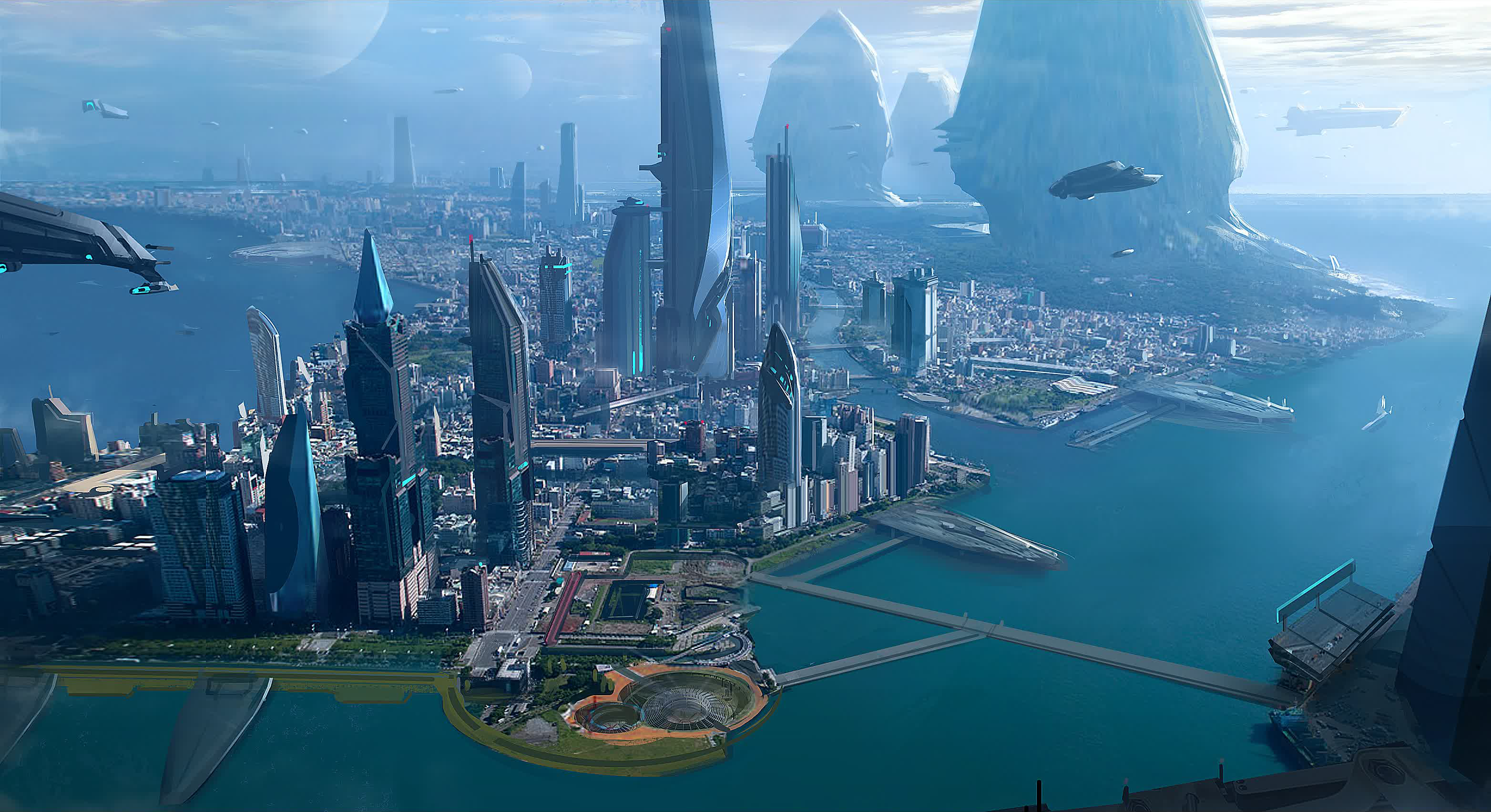 Farewell I'm saying farewell to all of you who follo... Read More
Everybody's Gone to the Rapture Another adventure art game... Read More
The Gallery Episodic adventure single-player game develope... Read More
FROM THE BLOG
Posted by: Tome
Added on 3 Dec, 2016
Posted by: Sneska
Added on 15 Feb, 2013
Posted by: Sneska
Added on 22 Sep, 2012