No Man's Sky (And The Noise Around It)
No Man's Sky (And The Noise Around It)
One, lets say, controversial game has emerged. No Man's Sky received a tremendous amount of hatred
upon its releasement back in August 2016. The main complaint by the players was that the game didn't
deliver what they have expected as well as it failed to deliver what was promised, as the players say.
And I personaly stand behind Hello Games and support them because, lets be honest, this game was done
under a small team and yet it is programed do program and proceduraly generate one deterministic
universe which consists of over 18 quintillion (18X1018) planets that are totally unique whith their
own sets of flora and fauna, again proceduraly generated as well as their behavior patterns and the star
systems, so imgine programing that! It is simply rude to complain about some freaking details or expectations
when you have an engine like that, complex program that gives you the chance to experience the far future and
feel transcendental, this is simply endless game and simulator that awaits the players to dwell around and see all
the planets, if they ever could. This game goes beyond any previous games as it is physically imposible to
fully explore not even in a thousand lifespans! The players simply didn't get it. It's not always all about
what's been promised, or what is the ending, and this game is a pure example of that. Sometimes, there are things
more important than what is in the plain view and sometimes we do need to think out of the box and beyond the ordinary.
It is for a fact that if Hello Games didn't leave any ending at all, it might have been more accepted and the hatred would be
gone and the main hidden point would have been seen. Even the in-game sountrack is procedurally generated!
This is how far they went and for what? Negative criticism? Total pity and disgraceful reception.
It stands on four main pillars which are: exploration, survival, combat and trading.
Written by: Adrian Dimitrijeski
Watch for more:
No Man's Sky - Launch Trailer | PS4
No Man's Sky Gameplay Trailer | E3 2014 | PS4
No Man's Sky Art Gallery (Click to open)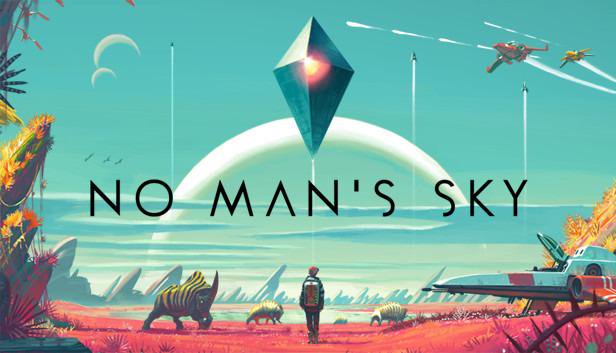 Back on Friday, Sega publisher via Steam told players that they w... Read More
Sony wasn't having the best start to the new week. Late last nigh... Read More
After World Wrestling Entertainment (WWE) confirmed there would b... Read More
Apex Legends Season 5 will begin a week later than you may have b... Read More
FROM THE BLOG
Posted by: Tome
Added on 3 Dec, 2016
Posted by: Sneska
Added on 15 Feb, 2013
Posted by: Sneska
Added on 22 Sep, 2012