Dual Universe
Dual Universe

For this September we should expect the Aplha of Dual Universe to come out if everything goes to the plan
and will be published by TBD. Now it is in development under Novaquark and both directed and designed by
Jean-Christophe Baillie. The writing part goes to Alain Damasio and the composing of the program music goes
to Maxime Ferrieu. From its technical side, the game uses Unigine 2 as its game engine. The platform will be
Microsoft Windows only. This game will be MMORPG based on space trading and combat, sandbox and
multiplayer only (because MMORPG ;) ) and will be in first-person. It will be combining elements of
Eve Online and Star Citizen, as well as Minecraft, No Man's Sky, and Space Engineers which already
sounds extraordinary, knowing these games.
The game is set in a continuous single-shard universe, wherein you are able to fully edit the environment by
building structures and altering terrain, as well as being given the ability to script the components within
vehicles and other built objects. A heavy focus is also placed on allowing for collective social gameplay
involving exploration, mining, crafting, trade, politics and warfare. It relies on a server technology that
Novaquark has termed a CSSC (Continuous Single-Shard Cluster), which allows all players to play the
game simultaneously together in the same universe without the need for instancing of player zones or
loading screens.
The backstory of the game begins in the year 2027, with the discovery of a neutron star on a collision
course for Earth's Solar System. Human civilization had roughly 500 years to develop a plan to leave
Earth and find new planets to inhabit, and after centuries of research and development, several
Arkships (extremely large and resilient space-faring vehicles) were built to carry millions of
passengers in cryosleep to the farthest reaches of the Milky Way Galaxy. During the year
2510 the first Arkships began to flee the Earth heading towards different areas of the galaxy.
As the Arkships traveled on their way to their final destinations, the neutron star discovered in
the year 2027 destroyed Earth's solar system and all the planets within.
In the year 12477 one of the Arkships, the Novark, arrives on the earth-like planet Alioth, planting itself
firmly into the ground. It is from this Arkship that all players will enter the game for the first time.

Written by: Adrian Dimitrijeski

Watch for more:

Dual Universe - E3 2016 Trailer HD
Dual Universe YouTube Channel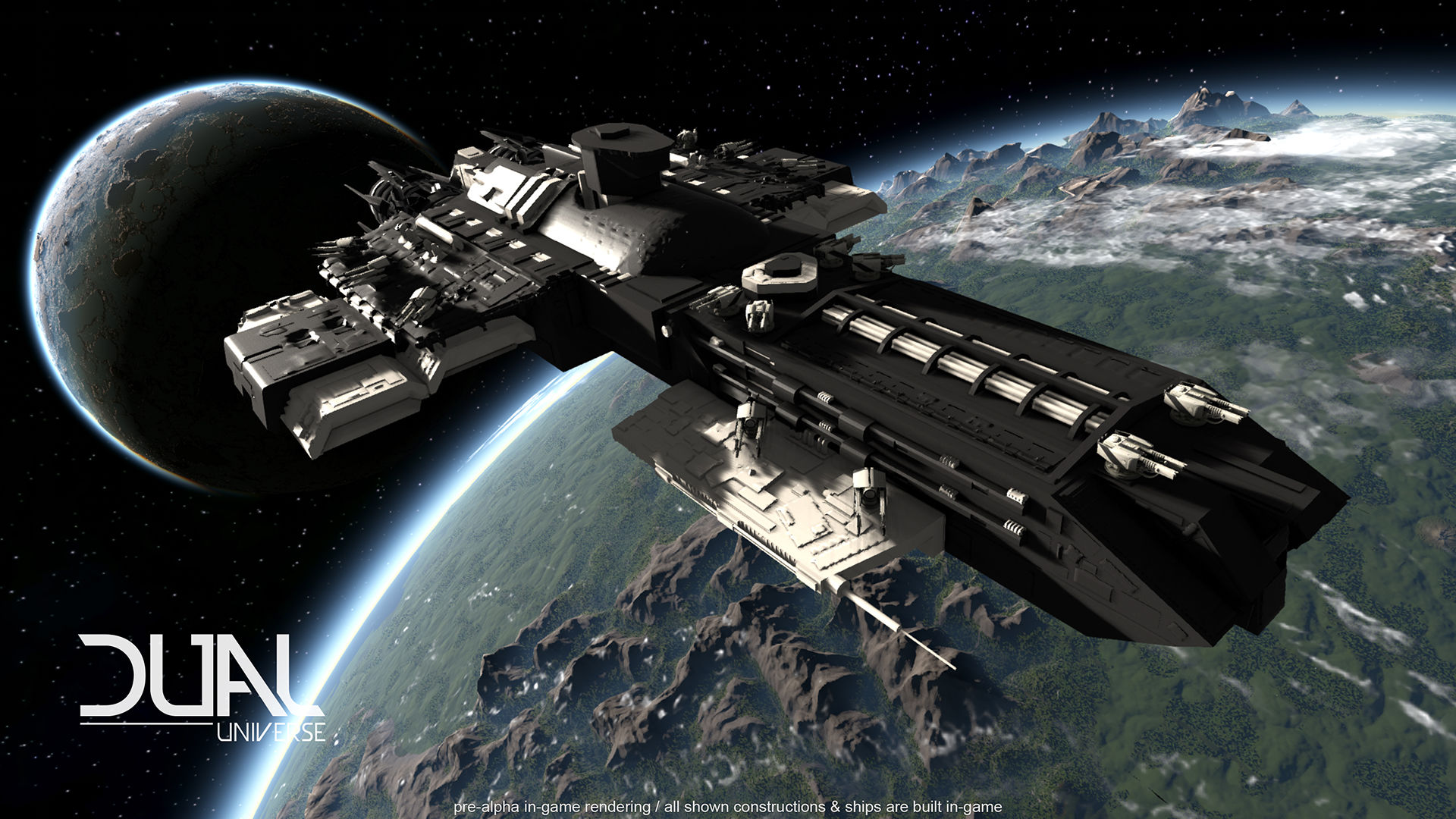 Back on Friday, Sega publisher via Steam told players that they w... Read More
Sony wasn't having the best start to the new week. Late last nigh... Read More
After World Wrestling Entertainment (WWE) confirmed there would b... Read More
Apex Legends Season 5 will begin a week later than you may have b... Read More
FROM THE BLOG
Posted by: Tome
Added on 3 Dec, 2016
Posted by: Sneska
Added on 15 Feb, 2013
Posted by: Sneska
Added on 22 Sep, 2012