Advanced Level Counter-Strike
Advanced Level Counter-Strike
Tom Clancy's Ghost Recon Phantoms is Ubisofts' product, a game which is very simillar to Counter-Strike

but still differs from it in a lot of ways. The combat is harder and smarter, needs more tactical approach

as well as tighter and closer, more coordinated team work. You have less armour available and lesser

gadgets to operate with. Yet, the game introduces some new interesting technologies and gadgets as

the invisible coloak or the cloaking system and gadgets such as the trirotor and other Electro-Magnetic Pulse

devices also known as EMP devices. This game employs three types of on-field operatives: Assault, Recon and Support.

The Assaulters are regular splinter cells simillar to the CS's CT team, they charge their way in and out of the combat and

can be upgraded to heavy-duty units with heavy built-on armour and can be real problem to the opponents.

The Recon Units are real stealth panthers, splinter cells that are capable of effectively outflanking enemies

using the cloaking system or sniping them out usig a scanning device or eliminating them with snipers or other

silent long or mid-range rifles. These units can be upgraded to be real masters of stealth combat and total ghosts.

The Support Units are crucial to the team play as the need to constantly give support to the team using EMP technology

to generate electronic shield or to temporary cause blackouts using either EMP grenades or Portable EMP. These units

can be upgraded to the level where they become the ultimate guarding angels to their teams as they reach the capability

to give their team the ultimate leverage over their overall combat power.
There are four match types: Private Match, Team Capture, Team Death match, Clan Match and three game modes: Conquest,

Onslaught, and Holdout. With these game features, Tom Clancy's Ghost Recon Phantoms is a game with very wider abilities

than in CS and it also gives very wider gaming experiences as well.
The game is FREE TO PLAY and can be downloaded freely ON STEAM. So, don't wait anymore, hop in new gaming experiences.
Written by: Adrian Dimitrijeski
Watch for more:

Tom Clancy's Ghost Recon Phantoms - Launch Trailer
Tom Clancy's Ghost Recon Phantoms Art Gallery (Click to open)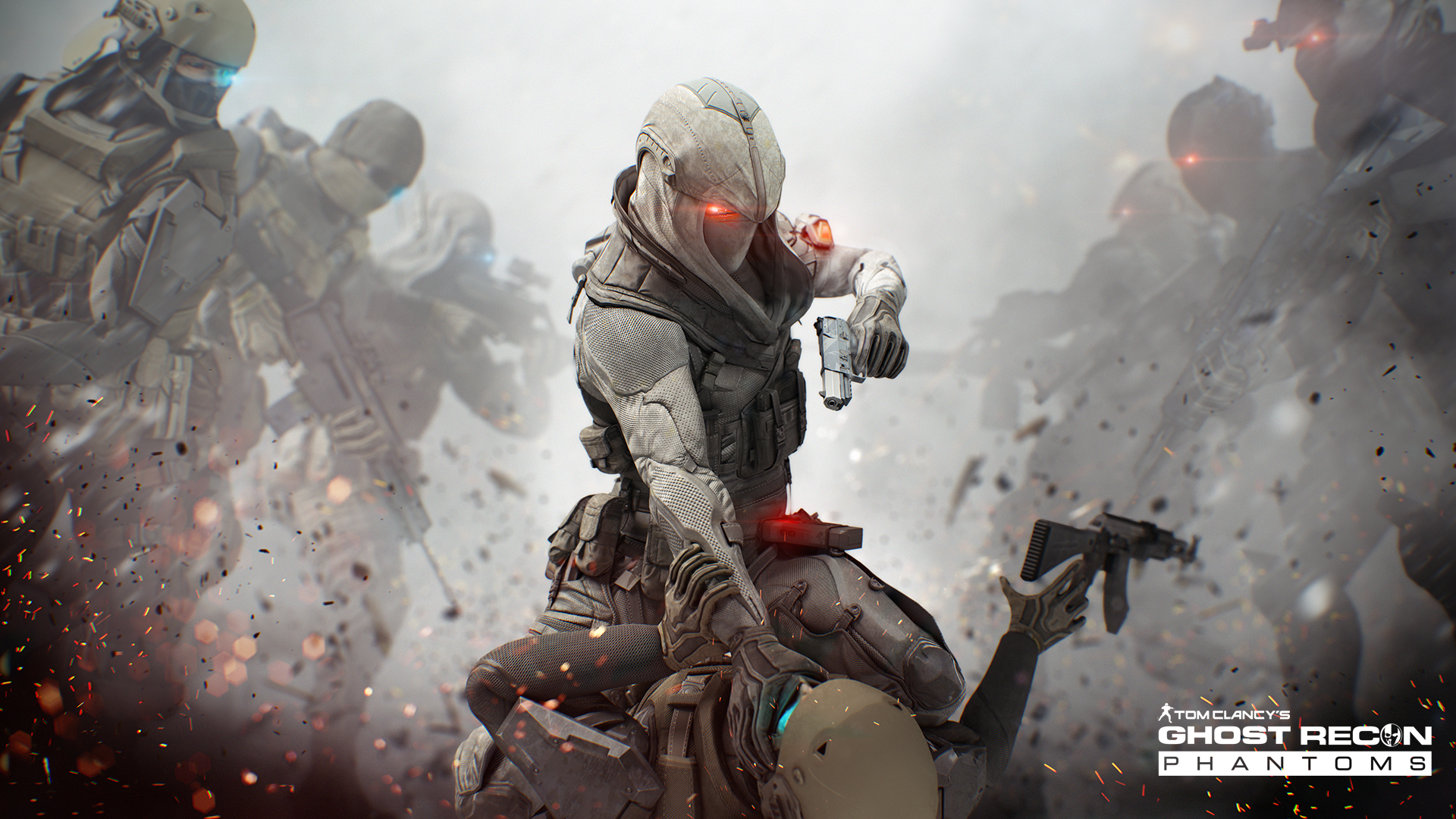 Farewell I'm saying farewell to all of you who follo... Read More
Everybody's Gone to the Rapture Another adventure art game... Read More
The Gallery Episodic adventure single-player game develope... Read More
FROM THE BLOG
Posted by: Tome
Added on 3 Dec, 2016
Posted by: Sneska
Added on 15 Feb, 2013
Posted by: Sneska
Added on 22 Sep, 2012